Main Page
From WikiWaves
Jump to navigation
Jump to search
Water Waves Website
---
Welcome to the water waves website. This site is just beginning and right now we want people to make contributions. We are still not sure exactly what is the best format and we are aware that there will be lots of questions, changes etc. that will have to be made as we go along.
The first thing to do is to create an account so that you can login and create or edit pages. If you are unfamiliar with wiki sites then start with the test page which (hopefully) will show you how to get started. Then start to enter the kind of information that you think will be useful, this should be the best guide to what other will find useful. You should feel empowered to make any changes you like (including changing this page or changing the structure of the site).
We need content! Please write anything you want. The first page was on Scattering Frequencies which you might like to check out (and add to, fix errors in etc.). While we need pages describing the basic theory, there is no need to start here. We also strongly encourage you to include a page about yourself and create links to this.
We are starting with three kinds of page. The first is a topic page which describes a topic in the water-waves. We suggest that every topic page has a link in the contents page and the index page . The second kind of page is for an individual. The third type of page is for each article which is cited. This should contain at least the citation information and ideally will have a brief synopsis of the article. There is a standard format for citations described on the FAQ.
The aim of this site is to be as useful as possible. This is different from being accurate (but of course accuracy is useful). Basically, we prefer content with errors (small hopefully) to no content at all. A page which describes the theory with a few errors in the equations will still be useful. Furthermore we can expect that someone else will spot these errors and fix them.
If you have any questions, problems etc. (and we are expecting these at the moment as we have only just begun to experiment with this website) please contact Gareth Hegarty or alternatively you can asked them on the FAQ page (which is in the process of evolving).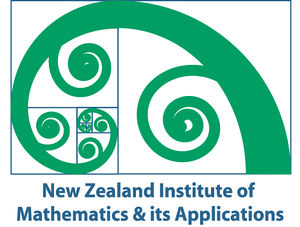 This website was started by Michael Meylan and is being initially supported by a grant from the New Zealand institute of mathematics.
Getting started
FAQ (|Frequently asked questions) for the water-waves wiki
Consult the User's Guide for information on using the wiki software.